Express Entry - The Complete Step by Step Guide to Doing it Yourself
A step by step guide to maximizing your chance of getting your Express Entry application approved!
Enroll in Course
Thousands of people like you complete Express Entry applications, chasing their dream of becoming a permanent resident of Canada. They believe that everything is correct, only to have their application refused!
Canadian immigration authorities believe that Express Entry is a simple, straightforward process that anyone can do on their own. As a Canadian immigration lawyer, my experience shows that is not the case – it is definitely not easy. Express Entry applications are often refused due to simple mistakes that can be easily avoided.
To help you avoid those common mistakes, and maximize your chance of getting your Express Entry application approved, I created this course as a step-by-step guide through every aspect of the process. I will teach you everything you need to know to successfully navigate the online Express Entry portal.
Fulfill your ultimate goal of becoming a permanent resident of Canada! Join me as I guide you, step-by-step, through each phase of the Express Entry process.
Actually Help Individuals
Who Desperately Need Assistance
As April 1, 2015 drew near and the first group of foreign workers began reaching the 4 year cap, I realized that unless I made some changes within how I practiced Immigration Law, I would never be able to help those who needed my help the most. I have been extremely proud of what I've accomplished professionally, but it has left me feeling unsatified with my ability to help people on the scale I desire. Since the fall of 2014, I have written a series of blog posts on Express Entry and other related topics solely designed to help those being negatively impacted by the 4 year cap. The initial response was overwhelming.
However, even after lowering my consultation fee, I knew that a thirty minute consult would not be enough time to give these individuals and families the help they needed. They were still unable to afford my flat fees for full service legal representation. So after writing a few more blogs in early 2015 I took some time off to rethink my offering.
After almost 8 months of research, pondering, and beta testing, the Canadian Immigration Podcast was born. This wonderful little site has become my one stop shop for sharing practical tips and strategies on navigating the complex Canadian Immigration system. This platform, with over 3,000 downloads per month, has now allowed me to reach far more people than I could ever have done practicing immigration law through the traditional one-on-one model. With the further creation of the Canadian Immigration Institute, I am able to leverage my knowledge and experience on a much greater scale by teaching people everything I know and then allowing them to do-it-themselves with as much or as little assistance as they may require.
Through the creation of this Express Entry Step by Step Guide, and by leveraging my high school teaching experience, I intend to reshape the way immigration representation is offered in Canada. By shifting a segment of my offering to a guide format versus an entirely direct legal consultation, I will be able to help thousands of people each year at a cost that is affordable to all. And the best part is that anyone participating in the guide will experience the same individual care and attention my clients get when they hire me directly to represent them.
Express Entry Step-by-Step Video Guide
In addition to the free advice I share on the Canadian Immigration Podcast, I wanted to reach an even wider audience by providing Do-It-Yourself Canadian Immigration Guides to those who could not traditionally afford my legal fees, or others who just needed a little help along the way in filing their own Immigration application.

This Step-by-Step Video Guide will answer the most common questions and provide detailed step-by-step video tutorials containing practical instruction on exactly how to successfully file your own Express Entry profile and complete the electronic Application for Permanent Residence (eAPR) filing after an Invitation to Apply (ITA) has been received.
Legal Fees are Not Cheap
In my everyday immigration law practice, I represent high net worth individuals and multinational corporations all over the world that can afford my legal fees. However, I recognize that my billing rates are not necessarily affordable for those who may need my help the most. It is for this reason that I created the Canadian Immigration Express Entry Step-by-Step Video Guide, at a price affordable for everyone.
Significant Shift in How IRCC Processes Immigration Applications
Over the last year, we have seen many applications rejected for the slightest imperfection. This "one touch" policy instituted by IRCC has resulted in many people having their applications returned and losing out on their opportunity to remain permanently in Canada following years of foreign work experience. I see this happen all the time with TFWs whose employers are unable to obtain a new LMIA. Candidates all over the world are experiencing the same rejection levels even in circumstances where the refusal is a result of IRCC's error and not that of the foreign national themselves.
Because the Stakes are High
When faced with a work permit that is expiring and an employer that is unable to secure a new labour market impact assessment, the stakes are even higher. In these circumstances, one of the only ways to stay in Canada is to successfully apply for Express Entry followed by a bridging work permit. If work permits are expiring within the year, the consequences of having an Express Entry application returned can mean the difference between remain in Canada permanently and having to leave the country, losing out on a dream of making Canada a new home.

A desire to help prevent this terrible consequence is one of the main reasons I created the Express Entry guide. It is my hope that the guide will give everyone the knowledge and insight needed to be able to ensure there are no surprise rejections when filing an Express Entry application.
Dabbling Lawyer or Immigration Consultant
Prior to IRCC's "one touch" policy, IRCC routinely sent "deficiency letters" to PR applicants who submitted imperfect applications. Applications were rarely rejected for missing information or documentation. Because of this, the Canadian Immigration representative industry saw a huge influx in the number of dabbling lawyers (generalist lawyers who do not focus exclusively on immigration) and immigration consultants (with no more education than passing a simple 6 month evening course through a community college).

These representatives made a killing while offering no greater value than when client's did it themselves. If anything was missing from the application, IRCC would send out a deficiency letter resulting in little more consequence than a delay in the processing of an application. The average client would never realize that the outrageous legal fees charged by these "light weights" was a complete waste of money.
No Longer Can They Hide Their Ineptness
However, with IRCC's "one touch" policy, these unqualified representatives are no longer able to hide their ineptness. Applications are being refused and people's lives are being negatively impacted at an alarming rate. Now more than ever, it is crucial that applicants be vigilant in terms of who they are hiring. If an application is refused, it can take many months to get redrawn through the Express Entry system. Although disastrous to foreign workers who are close to reaching their four year work permit cap, a refused application can be just as devastating for candidates world wide who may have to wait months or even years to be granted a new Invitation to Apply from IRCC.
This Express Entry Step-by-Step Video Guide is meant to be used in conjunction with IRCC's existing application resources
It's important to emphasize that the Express Entry Step-by-Step Video Guide and all other resources contained within the Canadian Immigration Institute are meant to be used in conjunction with all of the existing resources on the Immigration, Refugees and Citizenship Canada website. They are not a stand-alone solution but rather a comprehensive supplement to fill in all the gaps left by IRCC when a candidate prepares and files their Express Entry application. Further, these resources are specifically not meant to be treated as legal advice. Should you require specific legal advice regarding your immigration application, please book a paid consult through our law firm: Stringam LLP.
What's included in the Express Entry Step-by-Step Video Guide
Step-by-Step Video Tutorials
In these lessons I will demonstrate exactly how to complete your Express Entry profile. In fact, I will literally walk you through every step of the process. It's like sitting right beside me in my office as I help you fill in your own Express Entry profile and electronic Application for Permanent Residence once you receive your Invitation to Apply. I will explain in detail the information that must be included in each section of the portal and provide tips and strategies on how to deal with some of the more tricky spots that often trip people up.
Immigration Resource Bank
Within each individual lesson you will find links to essential government websites and critical information you need to successfully navigate the Express Entry process. I will also include bonus videos and other document designed to demystify the whole Express Entry regime. You are not going to find resources like this anywhere else on the web or through any other online source. This resource bank will continue to grow as people ask questions and as the government released further policy information on the inner workings of the Express Entry system.
Your Instructor
The Internet is full of people offering information and asking you to pay them for it. It becomes increasingly difficult to know who you can trust and what actually carries value. The world of Canadian immigration is no different. It is virtually impossible for an individual to discern which representative is truly best suited to help them.
How can someone really know if the person they are choosing to hire knows what they are doing, or is simply a smooth talking imposter. You may try to rely on referrals from friends that have had a positive experience utilizing a certain representative. However, if you don't have any direct referrals, you can also try to see if they have published any articles or written papers or blogs on immigration or presented at immigration conferences. One important fact may be whether or not they are recognized as a leader within their own profession and the extent to which they are asked to speak at their own industry conferences teaching their own peers, whether lawyer or consultant.
I think you understand what I am getting at. The internet is full of immigration consultants and lawyers with flashy websites and fancy information videos. So after giving it some thought, I realized that the only way people will be able to know whether or not I know what I am talking about is to freely share useful information as often as I possibly can. It is for this reason that I created the Canadian Immigration Podcast.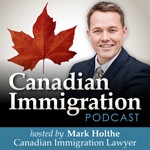 In this weekly podcast, I offer practical advice on the latest changes to Canadian law, policy and practice. I often invite amazing guests, who are leaders in their field of immigration, to share insight and strategy on navigating the complex world of Canadian Immigration. It is extremely rewarding to showcase some of the top immigration minds in the country and watch as they demystify this complex area of law.
This Podcast is designed to create a platform where people can come to be educated about Canadian immigration in a place they can trust. Subscribe to the Podcast and enjoy the very best knowledge and insight on Canadian Immigration as it is shared freely and openly to the benefit of not only immigration lawyers, consultants, and HR managers, but anyone with a keen interest in understanding the crazy world of Canadian Immigration.
Who I really am!
One promise I made to myself is that I wanted my clients and the listeners to my podcast to know who I really am. There is nothing more irritating to me than these nameless, faceless, websites offering Canadian immigration services without disclosing who will actually be preparing the applications. It is pretty hard to build a relationship of trust with a company. People build relationships of trust and confidence with people. In our world of hyper privacy, it has become almost a sin to share anything personal about yourself on a "professional website.. Well, I do not subscribe to this philosophy. As such, I have shared below a little bit about myself. Possibly a little bit more than my wife would want me to share; however, that's just how I'm wired.
I'm a farm boy. I grew up riding horses, chasing cows, and moving irrigation pipe across our alfalfa fields in beautiful southern Alberta. I had three brothers and no sisters. We were the wild Holthe Boys to all who knew us. We lived a completely carefree life swimming and fishing in the river that flowed by our house and basically doing what farm boys do. I loved playing sports as a kid. In fact, I wanted to be a high school Physical Education teacher more than anything because of my love for sports. I played just about every sport I could. The only time I had to choose was when the seasons conflicted. I loved Track and Field and Volleyball the most.
I played collegiate volleyball on the Men's team at the College in Lethbridge, Alberta in 1991 and then again in 1994-1996, when I served as Captain of the team in my final year.
I had the privilege of competing in the 1992 Canadian Olympic Trials for High Jump in Montreal just prior to the Barcelona, Spain Olympic games. I was completely out of my league at those trials; however, Athletics Canada gave me a B Carding as a result of my performances the previous year (I jumped 2.05m which was the Olympic Standard that year). That carding paid for my flight and gave that farm boy his first taste of flight and travelling outside of our little community. Coming from an entirely English speaking rural farming community, Montreal was like being in a different country. It was one of the most prized experiences from my youth.
That summer following the Olympic Trials, I made one of the best decisions of my life. I decided to serve a full time mission for my church (The Church of Jesus Christ of Latter-day Saints). On October 14, 1992 I left my home and had the amazing experience of serving in Portugal for two years. Much of who I am today is as a result of that wonderful experience. I grew to really love the people and in return they gave me a wonderful second language that has helped me to appreciate the challenges people experience as they attempt to learn English as a second language when immigrating to Canada.
Following my mission I returned home where I married my beautiful wife Dianna. We have four children, two girls and two boys. Making a better life for them was one of the main reasons I decided to become a lawyer. However, law was not my first career. I spent my undergraduate degree preparing to be a high school physical education teacher. I worked for one year before deciding to completely shift gears and go to law school. Its amazing how the responsibility of providing for a family can change a person's focus in life.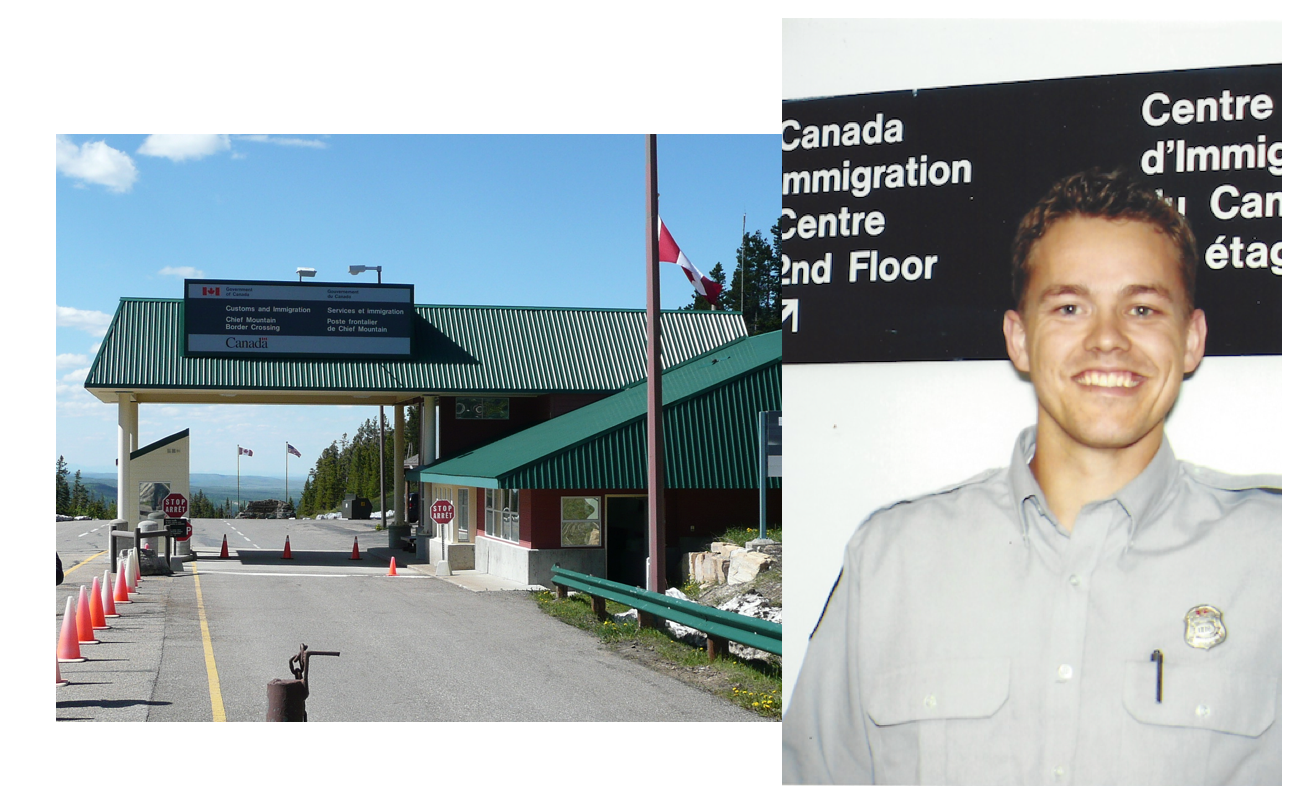 After having completed the first year of law school and having worked during the summer on the Canada/US border as an immigration officer, I made the decision to restrict my law practice exclusively to Canadian immigration. I did this because it gave me an opportunity to work with people in a way that made a real difference in their lives. There is no greater feeling than that.
Although I started my legal career in a large national firm and have spent time working as an associate and partner in mid-sized regional firms, I have found Holthe Tilleman LLP to be the best configuration for allowing me the freedom to do what I love without the artificial constraints of billable hour targets.
I now get the opportunity to utilize my teaching background as a lawyer through my speaking engagements, podcasts, and blogs. I count myself blessed every day for the opportunities I have been given.
Frequently Asked Questions
When does the course start and finish?
The course starts now and never ends! It is a completely self-paced online course - you decide when you start and when you finish.
How long do I have access to the course?
How does lifetime access sound? After enrolling, you have unlimited access to this course for as long as you like - across any and all devices you own.
What if I am unhappy with the course?
We would never want you to be unhappy! If you are unsatisfied with your purchase, contact us in the first 30 days and we will give you a full refund.
Express Entry Step-by-Step Video Guide
It is my hope that this guide will offer a sense of confidence and empowerment to those trying to plan for a better future in Canada. In helping you to navigate through the Express Entry application process, I want to make certain that you don't get left behind or overlooked. The guide will help you to complete your online Express Entry profile with all of the support you need at a fraction of what you would otherwise pay to hire an immigration representative. I am thrilled to be able to share my experience and knowledge with as many people as possible.
I look forward to helping you start your permanent resident journey to Canada.
No Worries. Our Product Comes With A
30 Day Money-Back Guarantee!
We're ready to prove everything we claim. Join right now and test it for yourself within the next 30 DAYS. If the guide does not live up to your expectations I will refund your money. However, because I truly hope this will never happen, I want your feedback as to why the guide fell short. Afterall, I don't want your money unless you are completely satisfied. There will be no hassles and we can part as friends.
100% Money-Back Guaranteed.